Commercial AC Preventive Maintenance in Conroe, TX
Commercial AC preventive maintenance is the process of inspecting, cleaning, and repairing commercial air conditioning systems to ensure they are running at peak efficiency. It can be anything from a simple check-up to a full-blown overhaul of the entire system. It is an annual or semi-annual service that guarantees a customer that their air conditioning unit will be maintained and cleaned by professionals.
Commercial AC preventive maintenance is important because it can help:
Faster recovery time in the event of an AC failure

Reduce heating and cooling costs

Improve indoor air quality

Prevent equipment breakdowns

Improve system efficiency

Increased lifespan of the unit

Reduce the risk of injury or illness as a result of unsafe conditions.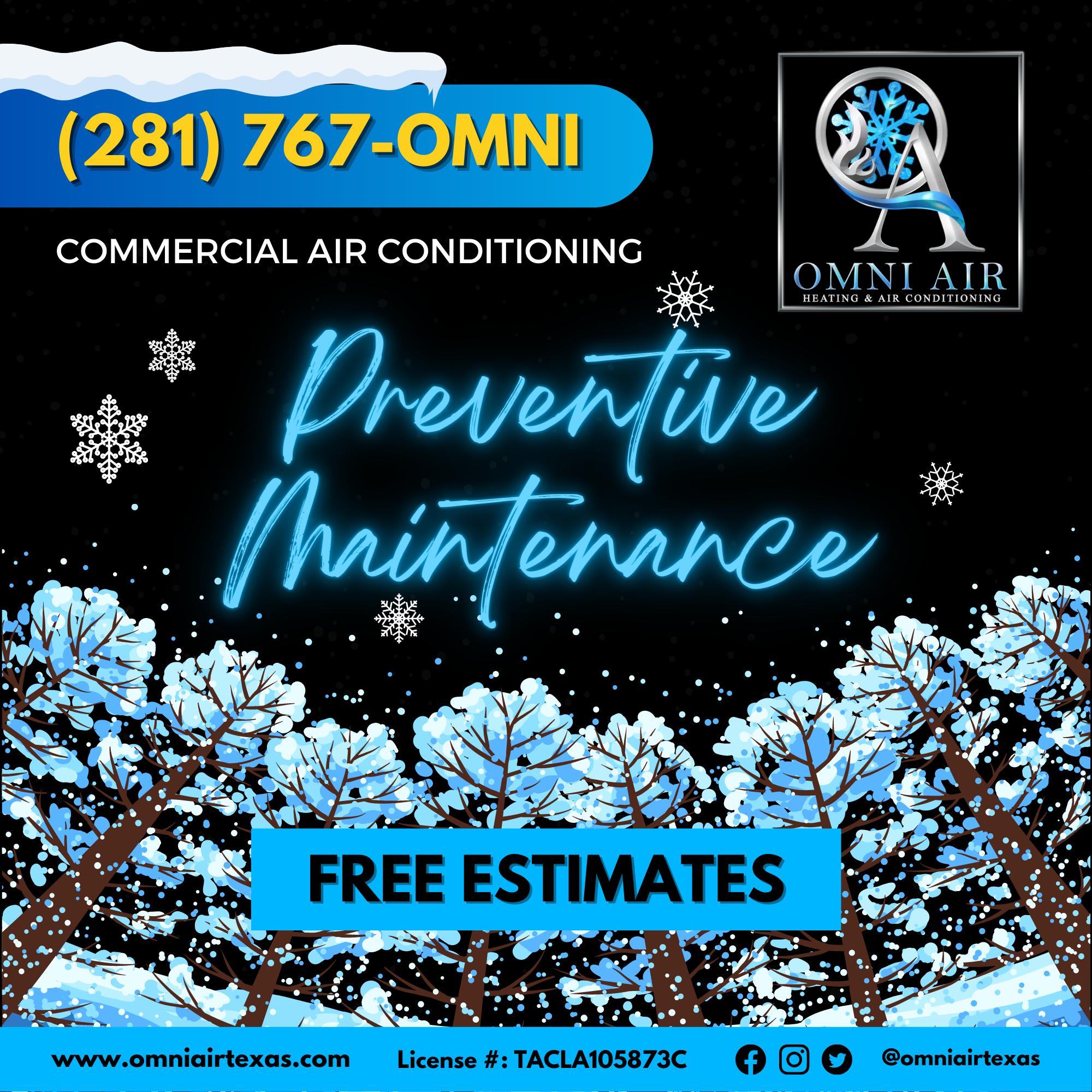 The first thing an AC company will do during an inspection is check for any leaks. Any leak that is found will need to be fixed immediately, or else the problem will only get worse over time. The next step in an inspection would be to make sure that all of the filters are clean and functioning properly. If they are not, then they should be replaced before anything else can happen. The final step in an inspection would be to check for any potential problems with the compressor or other major parts. Give us a call at (281) 767-OMNI, and we'll discuss the matter in more detail.
We offer great HVAC 0% Financing Options through Synchrony Financing that can even be used towards the best HVAC Maintenance Plan in Montgomery, TX. You can learn more about our amazing finiancing options by visiting our finance page or by clicking the button below.
We want to help cool you down!
With years of outstanding service and hands-on expertise, we provide our customers with products and services that we trust and believe in, so that you can too.
Location
Montgomery, Texas 77356
Hours
M – F :  8am–5pm
Sat – Sun : Closed