With Omni Air, you no longer have to worry about passing out from excessive indoor air particulates. Our affordable rates and experienced technicians will have your business up and running with clean indoor air in no time. Call Omni Air today and let's discuss your options, we can't wait to help you!
Omni Air is the company to trust with all your Conroe commercial AC indoor air quality needs!
Indoor air quality is something we need to be careful of and know the risks. As one of the top AC technicians in Conroe, we can help with everything from preventing pollution to removing contaminants that could cause or worsen asthma and allergies to maintaining good indoor air quality. Having healthy air quality in your home or office environment is essential.
Omni Air & Heating LLC is a family-owned company that's been in business for over 30 years. Omni Air has all the different techniques it needs to work with you on this. Our residential and commercial air conditioning services in Conroe, TX will provide you with peace of mind.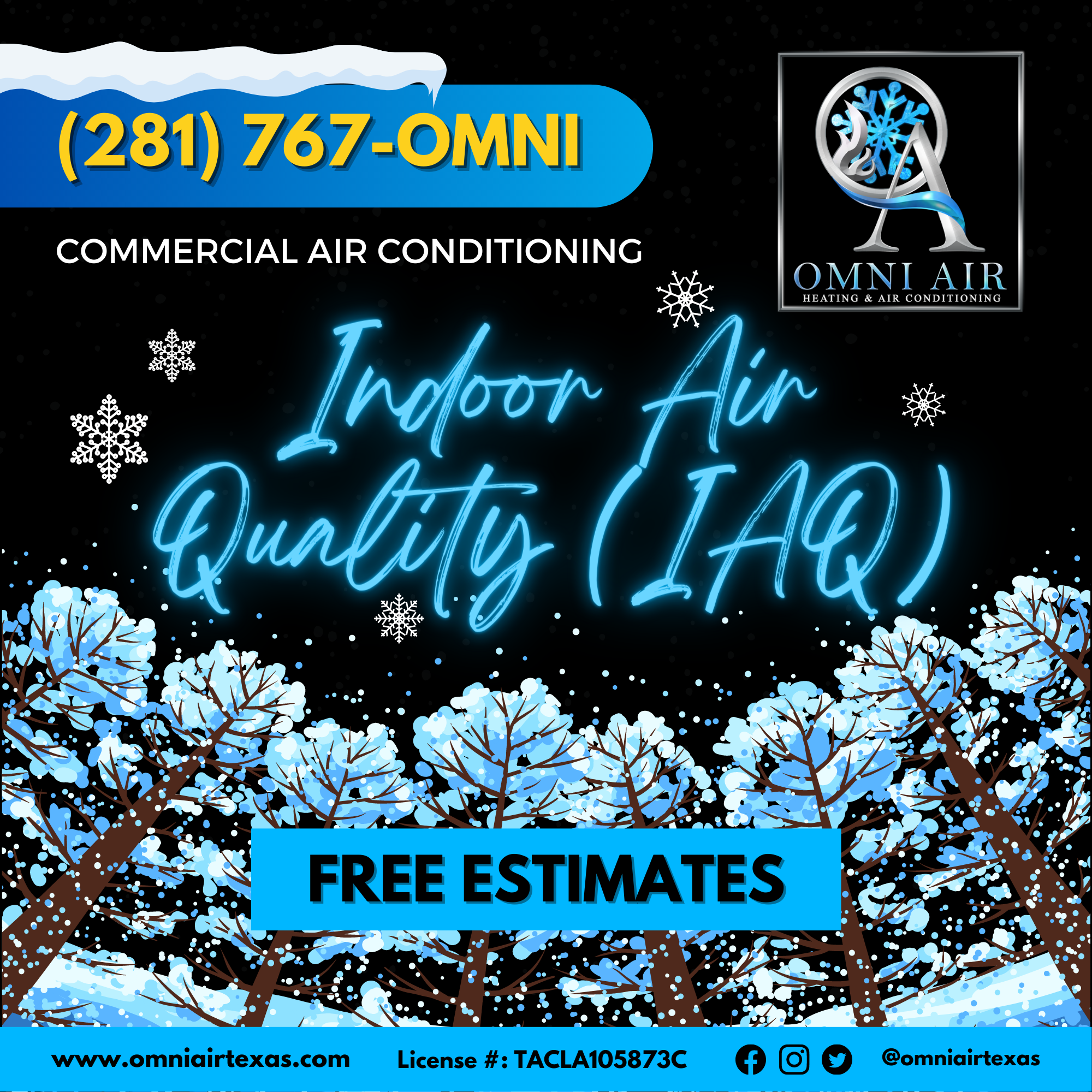 We specialize in commercial AC indoor air quality, and our reputation speaks for itself. Learn more about our commercial AC services for Conroe here, or call us at (281) 767-OMNI and we'll be happy to answer any questions you have. The best quality, unbiased AC experts in the industry!
We offer great HVAC 0% Financing Options through Synchrony Financing that can even be used towards the best HVAC Maintenance Plan in Montgomery, TX. You can learn more about our amazing finiancing options by visiting our finance page or by clicking the button below.
We want to help cool you down!
With years of outstanding service and hands-on expertise, we provide our customers with products and services that we trust and believe in, so that you can too.
Location
Montgomery, Texas 77356
Hours
M – F :  8am–5pm
Sat – Sun : Closed