Commercial Air Conditioning
Industrial and Commercial Air Conditioning in Conroe, TX
Industrial and commercial air conditioning systems are used in various types of buildings. The key components of these air conditioners include the compressor, the condenser, and the heat exchanger. The compressor is responsible for transferring heat within a building, while the condenser transfers heat from one building to another.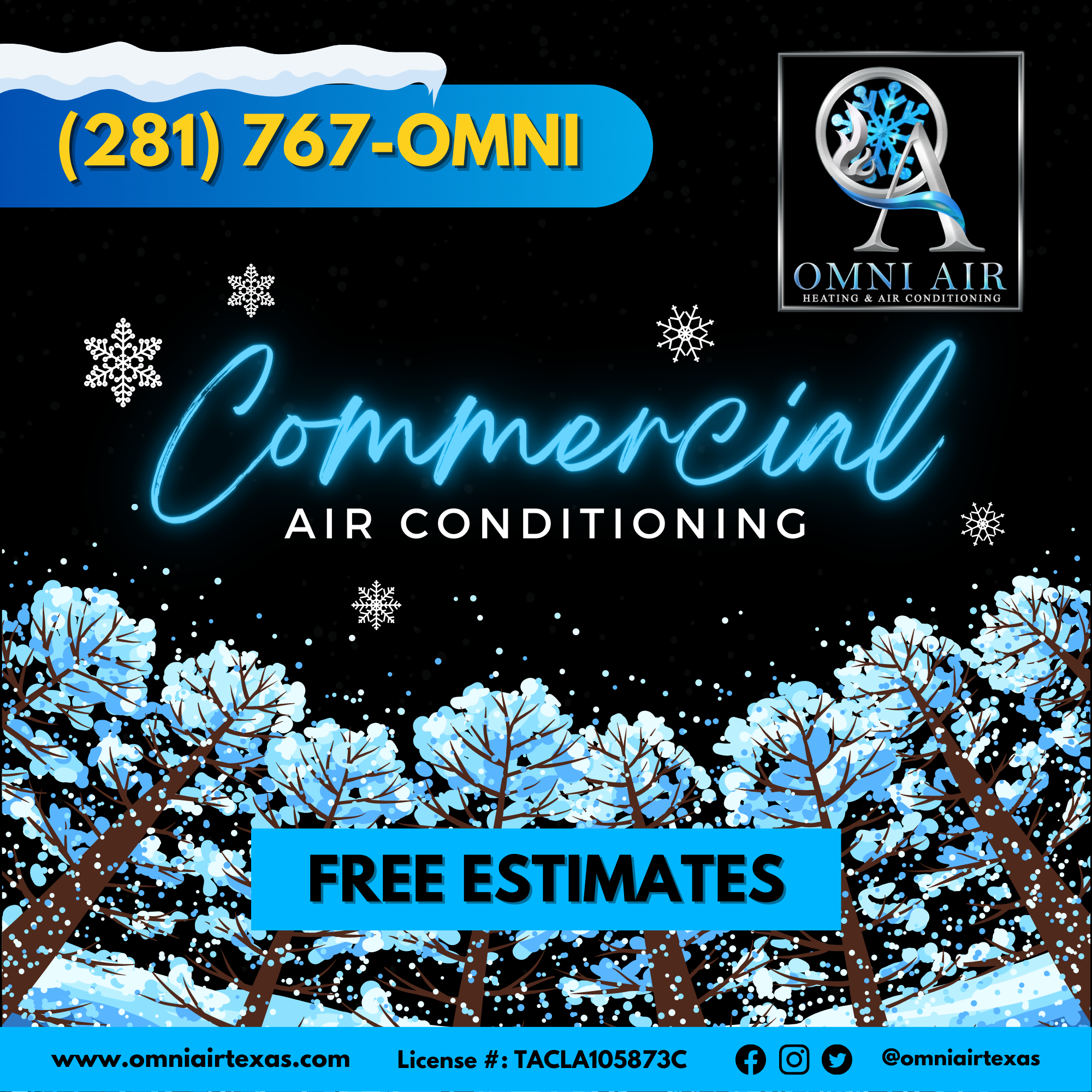 The condenser must also change the physical state of the refrigerants so that the temperature inside the building can be maintained comfortably. A heat pump, on the other hand, works in opposite fashion, collecting heat from the outdoors.
Commercial Air Conditioning Services
Commercial Air Conditioning Brands

Quality never goes unnoticed. We're dedicated to excellence.
We use the best materials on the market to ensure your project meets your needs and exceeds your expectations. In addition, our industrial projects are up to code with local, state and federal regulations. Omni Air wants to be sure you feel confident about our services before you make a commitment. We'll come out on site if necessary (or send one of our professionals) so that we can get a better understanding of your needs, goals and budget.
Experience absolute comfort with one of our industrial and commercial air conditioning systems in Conroe.
Omni Air's air conditioning technicians specialize in ventilating, heating, and air conditioning in Conroe. Omni Air has an extensive history of designing custom Omni air conditioner. We can design a complete air conditioning equipment from start to finish or we can take the guesswork out of the equation by designing a custom solution that already includes all of the components you need for your project. We work with you to design the perfect system for your needs and deliver it in a timely manner.
Omni Air offers 0% HVAC financing options with Synchrony Financing. You can think about getting an HVAC maintenance plan through this financing as well. For more information on our financing options, check out the HVAC finance page on our site or click the button below!
We want to help cool you down!
With years of outstanding service and hands-on expertise, we provide our customers with products and services that we trust and believe in, so that you can too.
Location
Montgomery, Texas 77356
Hours
M – F :  8am–5pm
Sat – Sun : Closed