Commercial Air Ductwork in Conroe, TX
Air ducts are essential to the operation of a commercial building. They provide the necessary airflow to all parts of the building and maintain a comfortable temperature. Air ducts are installed in many different areas of a commercial building, and they can be found in stairwells, hallways, bathrooms, kitchens, and just about anywhere else you might find air circulating.
Commercial air ductwork is a system of ducts that are used to transfer air from the building's mechanical room to different areas of the building.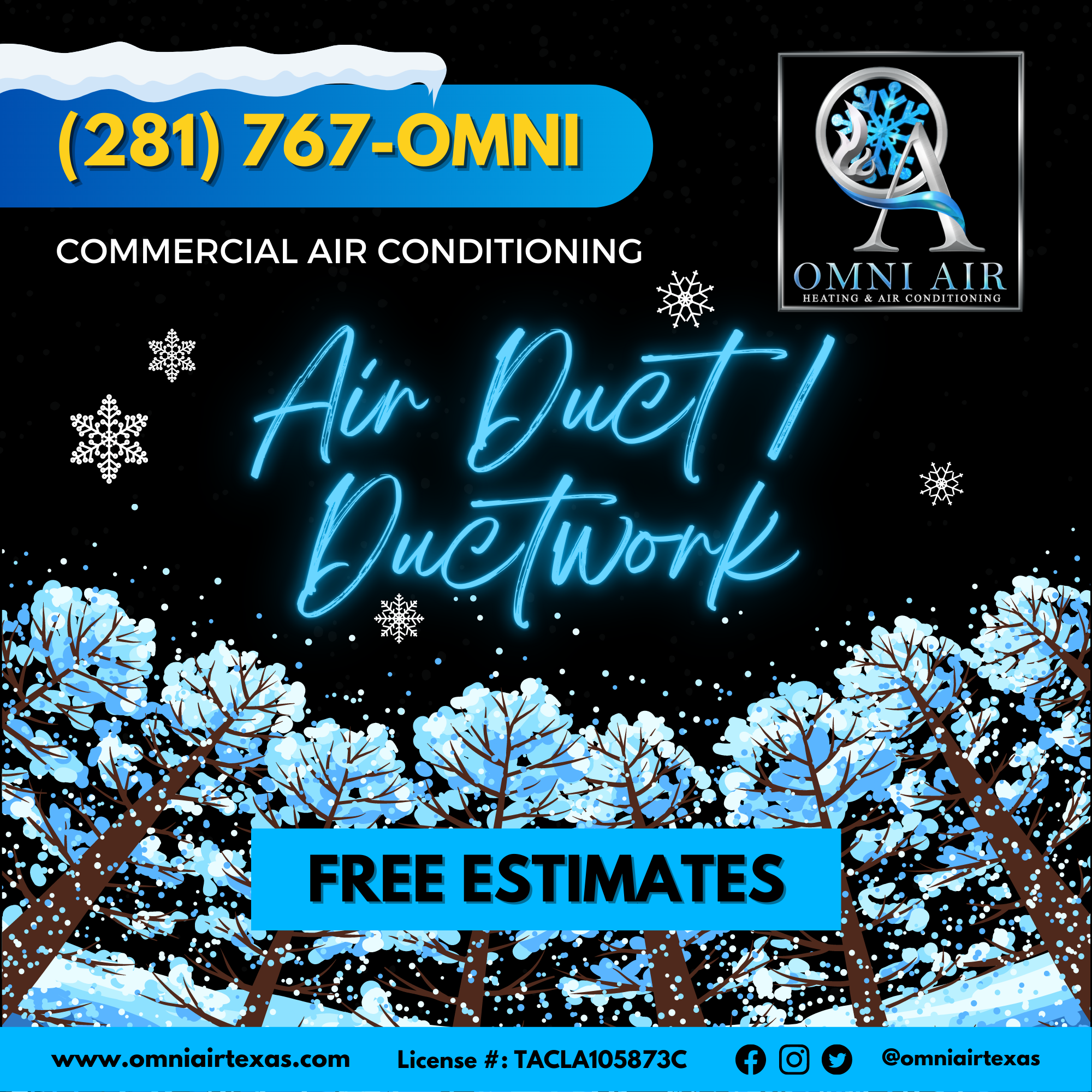 We are committed to providing the highest level of customer service possible, not just during installation but after the installation as well. Our experts will walk you through all of our offerings and help you find the right fit for your project. If you need help installing an air duct in your business, call Omni Air today at (281) 767-OMNI.
We offer great HVAC 0% Financing Options through Synchrony Financing that can even be used towards the best HVAC Maintenance Plan in Montgomery, TX. You can learn more about our amazing finiancing options by visiting our finance page or by clicking the button below.
We want to help cool you down!
With years of outstanding service and hands-on expertise, we provide our customers with products and services that we trust and believe in, so that you can too.
Location
Montgomery, Texas 77356
Hours
M – F :  8am–5pm
Sat – Sun : Closed