Packaged Rooftop Units (RTU)
Packaged Rooftop Units (RTU) in Conroe, TX
A rooftop unit (RTU), also known as a rooftop package unit, is a popular type of commercial air conditioning system. A rooftop unit contains all the components of the HVAC system in one unit. These systems are generally fan-cooled or water-cooled and connect directly to the building's ductwork. They typically use less energy than other types of HVAC systems and are highly efficient. They are assembled in a factory under ideal conditions.
Unlike a split system, a packaged rooftop unit provides both heating and cooling, eliminating the need for separate HVAC systems. The regulated air is distributed to different areas of the building through registers and ductwork.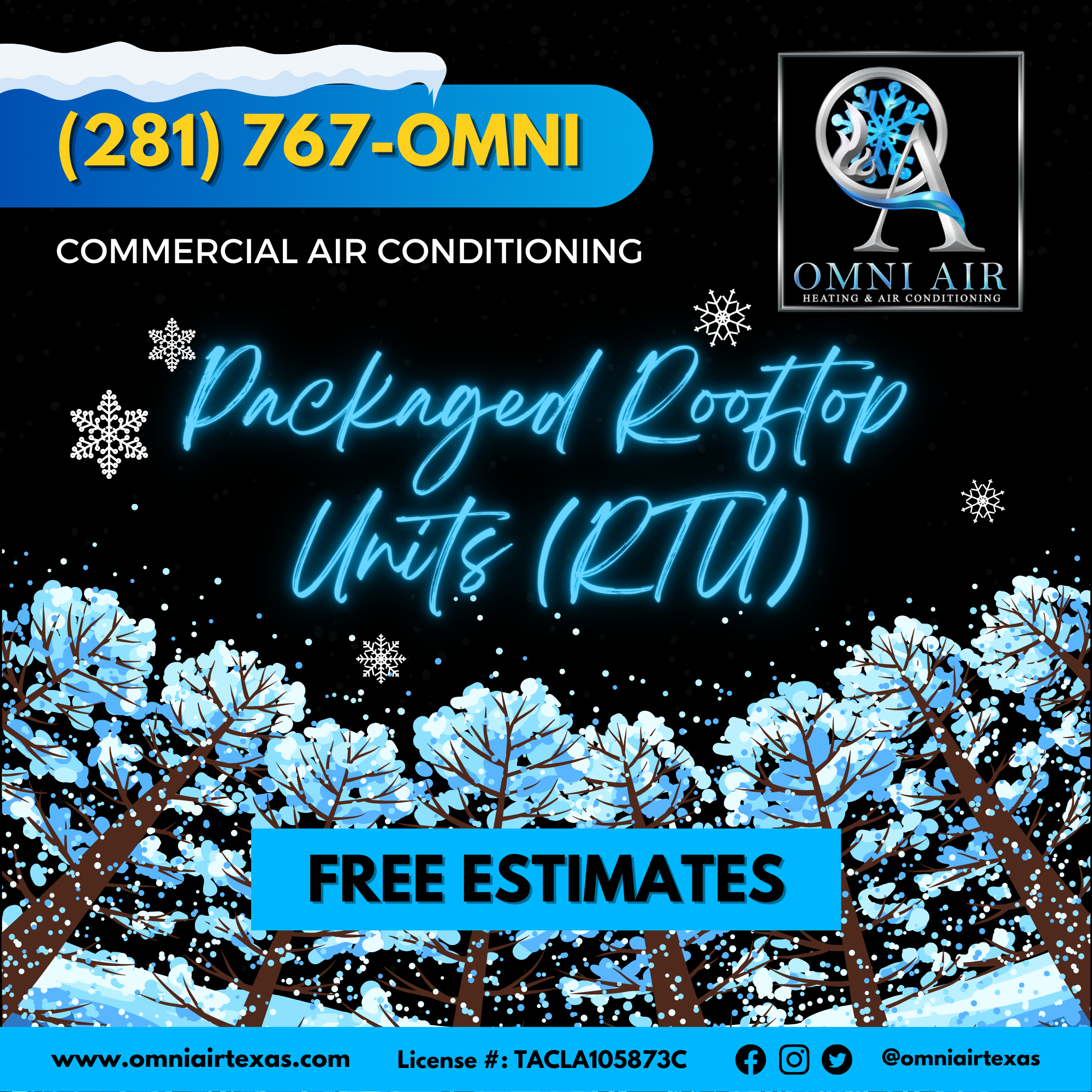 Some buildings may have several rooftop units. For best efficiency, rooftop units should be installed at the top of the building. These rooftop units can also be easily modular and may not take up space in the surrounding area. For more help, call us at (281) 767-OMNI today.
We offer great HVAC 0% Financing Options through Synchrony Financing that can even be used towards the best HVAC Maintenance Plan in Montgomery, TX. You can learn more about our amazing finiancing options by visiting our finance page or by clicking the button below.
We want to help cool you down!
With years of outstanding service and hands-on expertise, we provide our customers with products and services that we trust and believe in, so that you can too.
Location
Montgomery, Texas 77356
Hours
M – F :  8am–5pm
Sat – Sun : Closed