Cooling Tower in Conroe, TX
A cooling tower is the final destination of unwanted heat within a building. It absorbs heat from hot process streams and transfers it to the air. The warm water trickles over the fill material in the cooling tower and contacts the ambient air rising through the tower, which may be natural or forced draft using large fans. The heat transfer from the water to the air results in windage and some evaporation. The heat transfer rate from a cooling tower depends on its size and airflow.
Often, cooling towers are located in precarious or exposed locations, making inspection difficult. Hence, they require regular cleaning and maintenance. Fall prevention measures, such as lock-out/tag-out procedures, must be followed by workers.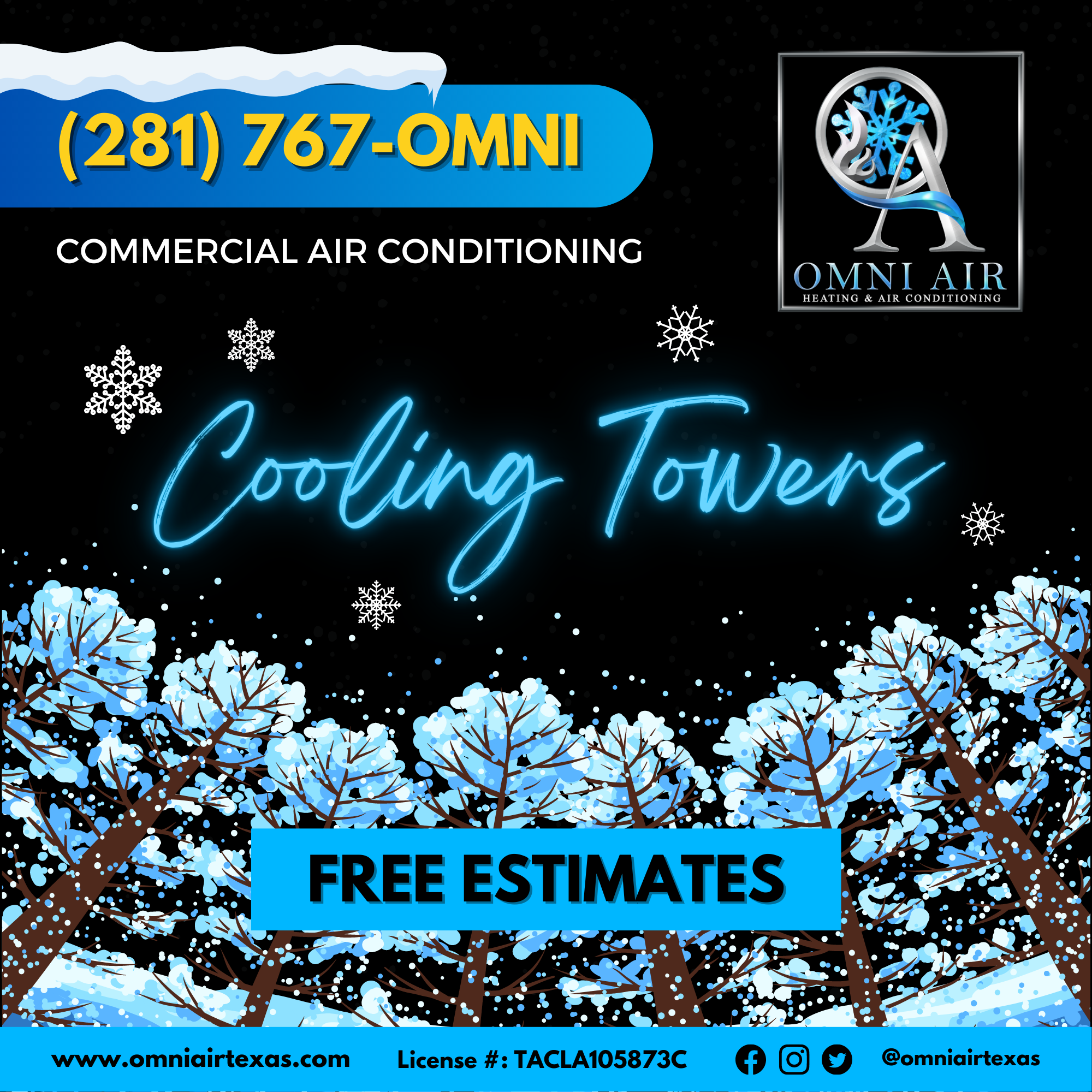 Regular water treatment and inspection of mechanical and electrical systems are also essential. Listed below are some of the main maintenance procedures for cooling towers. If you are unsure which maintenance procedure to choose, Omni Air & Heating LLC will provide you with a thorough analysis. If you're looking to learn more about cooling towers and cooling systems, contact Omni Air & Heating LLC at (281) 767-OMNI today.
We offer great HVAC 0% Financing Options through Synchrony Financing that can even be used towards the best HVAC Maintenance Plan in Montgomery, TX. You can learn more about our amazing finiancing options by visiting our finance page or by clicking the button below.
We want to help cool you down!
With years of outstanding service and hands-on expertise, we provide our customers with products and services that we trust and believe in, so that you can too.
Location
Montgomery, Texas 77356
Hours
M – F :  8am–5pm
Sat – Sun : Closed