Commercial Multi Split Air Conditioning System in Conroe, TX
Unlike traditional commercial HVAC systems, multi-split commercial air conditioning systems have an easy installation and use a single unit. They are safe to work on because all their components are on the ground level. The benefits of split systems are that they provide greater energy efficiency, are quieter, and require less maintenance. Split systems can also offer a greater SEER rating. The advantages of split systems are that they are more versatile and can be customized to meet the needs of different types of buildings.
A multi-split system has more than one compressor and multiple evaporators. Multi-split systems are ideal for large spaces, such as multiple floors. The units are quiet, energy-efficient, and can control the temperature independently for every room. A multi-split system can have as many as five separate indoor air outlets. Some of these systems have a wireless remote control, so they can be easily controlled from a remote location.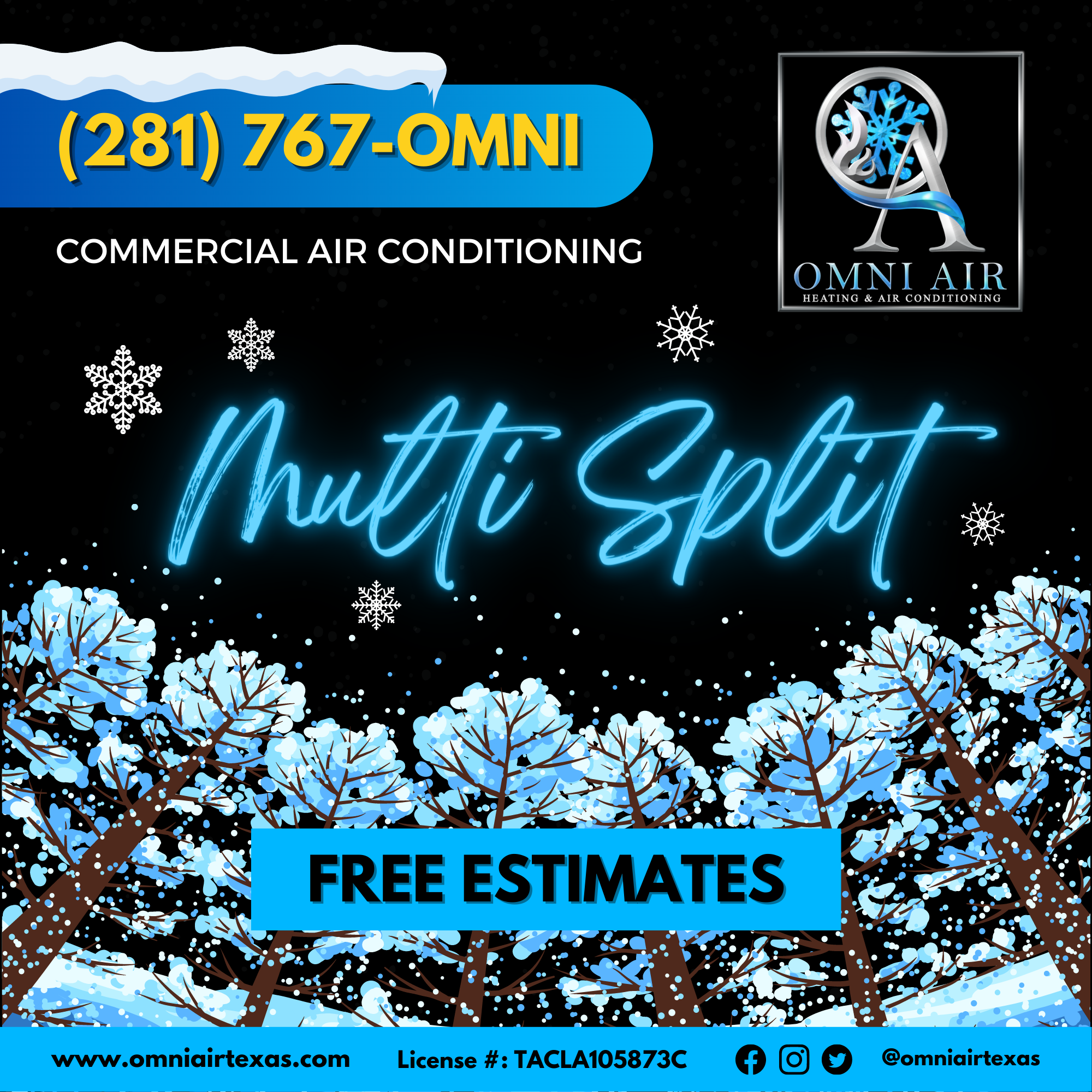 Because of their flexibility, multi-split systems are an ideal solution for large industrial spaces. These systems don't require any ductwork and are very versatile when it comes to zoning. Some multi-split systems contain four indoor air handling units, each connected to a single outdoor unit. The size of the indoor air handling units varies according to the cooling demands of the building and whether or not the building is air-sealed and insulated. Multi-split systems can also be connected to each other, so only the occupied space needs to be conditioned. Give us a call at (281) 767-OMNI and we'll get you details you need.
We offer great HVAC 0% Financing Options through Synchrony Financing that can even be used towards the best HVAC Maintenance Plan in Montgomery, TX. You can learn more about our amazing finiancing options by visiting our finance page or by clicking the button below.
We want to help cool you down!
With years of outstanding service and hands-on expertise, we provide our customers with products and services that we trust and believe in, so that you can too.
Location
Montgomery, Texas 77356
Hours
M – F :  8am–5pm
Sat – Sun : Closed