At OMNI AIR we have committed ourselves to developing the best technics and methods for installing all types of HVAC equipment. Having your HVAC equipment installed properly the first time can save you a lot of headaches and a lot of money. OMNI AIR specializes in system replacement and upgrades, Whole Home Air Purifiers, condensing units, ductwork replacement, whole home dehumidifier, surge protectors, and much more. We proudly serve Montgomery, Texas and the surrounding areas by offering Residential and Commercial services.
HVAC Installation in Montgomery, TX
At OMNI AIR & Heating LLC we are committed to excellence in every area of our business. We hold the highest level of Air Conditioning License that Texas offers. Our licensing gives us the opportunity to provide our customers with the most up-to-date and innovative HVAC equipment in the industry.

One example of this is the AccuComfort systems American Standard provides are leading the way in Variable Speed technology with over 100 variations in speeds to allow you to control the temperature and humidity at the level you are most comfortable with. At the same time it lowers the cost of energy consumptions by only using the minimum speed required to keep your home comfortable saving you a considerable amount of money each year.
The comfort these systems provide are unparalleled in the industry.  We would love the opportunity to sit down with you and your family and create a AccuComfort system to meet all your needs. OMNI AIR specializes in indoor air quality, and we can address any of your indoor air quality issues. Issues like high humidity and air pollutants can impact not only your comfort but your health in many ways.
Here at OMNI AIR, we are committed to exceeding your expectations. After every HVAC Installation, the homeowner is asked to walkthrough and inspect all work performed to make sure we have exceeded your expectations. In addition, you will receive a personal phone call from the owners of OMNI AIR, Joseph or Kaye to ensure you are completely satisfied with all aspects of your investment.
OMNI AIR has made a name for itself by doing it right the first time.  If you are not completely satisfied, we guarantee we will make it right.
All of the OMNI AIR TEAM is licensed, insured, background checked, drug tested, and highly trained in their respective fields of expertise to give you the peace of mind you deserve.  We are committed to quality in every area of our business.
Quality is not an act; it is a habit.
-Aristotle-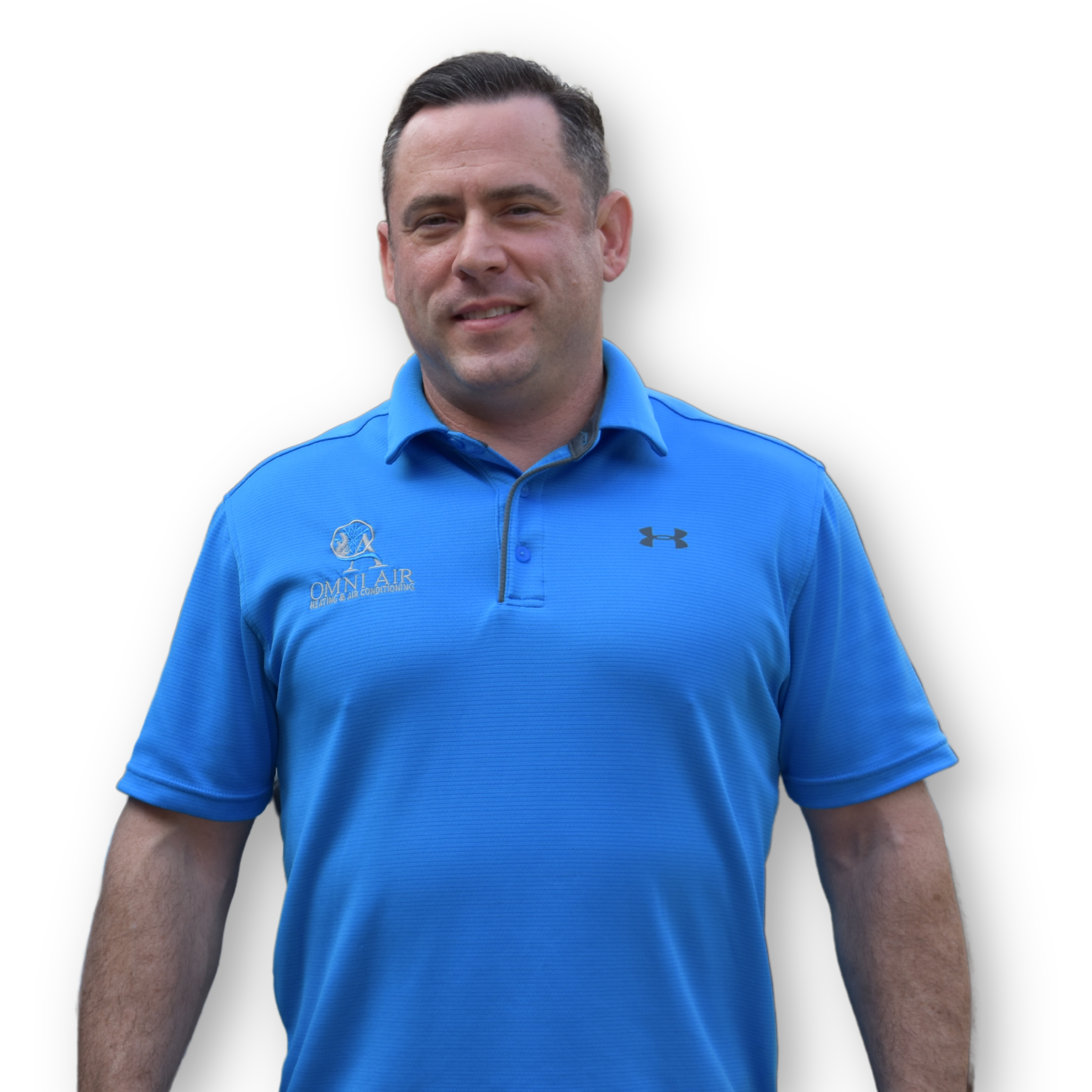 OMNI AIR's 3-year Peace of Mind Guarantee separates us from the competitors by giving our customers the greatest value for their money by protecting their investment. Our Peace of Mind Guarantee gives our customers a 3-year labor warranty on the purchase of a new system. Most companies won't even give you a labor warranty for a full year. Our customers who purchase a new system will also receive 2 free checkups over the next 3-years. This ensures our customers have peace of mind knowing that their system remain in like new condition and is running at optimum efficiency.
The Peace of Mind Guarantee together with the manufacture's 10-year warranty on all parts, ensures that for the next 3-years you will pay no out-of-pocket expenses and your system will stay in like new condition.
OMNI AIR is built on the foundation of treating our customers just as we would want to be treated. Our business model is based on the goal of building a partnership for the future. Wouldn't it be nice to have a relationship with your HVAC company just like you have with your doctor, mechanic, or your CPA. We have made it our mission to educate our customers about their HVAC systems because these systems are vital not only to our comfort but to our health as well.
Apples to Apples Guarantee
We are dedicated to winning your business, we will do our best to beat any comparable quote. Save more for every HVAC install and replacement. We provide proven and secure HVAC Installation in Montgomery, TX and surrounding areas.
We want to help cool you down!
With years of outstanding service and hands-on expertise, we provide our customers with products and HVAC Installation in Montgomery, TX that we trust and believe in, so that you can too.
Location
Montgomery, Texas 77356
Hours
M – F :  8am–5pm
Sat – Sun : Closed