AC Repair Near Roman Forest TX
When it comes to keeping your home or business comfortable during hot summers, having a well-functioning air conditioning system is a must. Whether you're dealing with a broken AC unit or simply need a tune-up to ensure it's running efficiently, Omni Air is here to help.
As a trusted provider of AC repair services in Conroe, Texas and surrounding areas, we take pride in offering reliable, affordable solutions to help you stay cool and comfortable all summer long. Here's what you need to know about our services.
If your AC unit has stopped working or isn't functioning as well as it should, you need a fast, reliable repair solution. That's where Omni Air comes in. Our team of experienced technicians has the knowledge and expertise to diagnose and fix a wide range of AC problems quickly and efficiently.
Whether you're dealing with a faulty compressor, a refrigerant leak, or any other issue, we'll work quickly to get your AC unit up and running again so you can enjoy cool, comfortable air in your home or business.
Regular maintenance is the key to ensuring your AC unit is running at peak efficiency all season long. That's why we offer comprehensive AC tune-up services designed to help you avoid breakdowns, improve energy efficiency, and extend the lifespan of your unit.
During a tune-up, our technicians will inspect your AC unit for any signs of wear and tear, clean the unit to remove any dirt or debris that could be affecting its performance, and make any necessary adjustments to ensure it's running efficiently.
We recommend scheduling an AC tune-up at least once a year to keep your unit in top condition and avoid costly repairs down the road. Plus, regular maintenance can help you save money on your energy bills by ensuring your unit is running efficiently.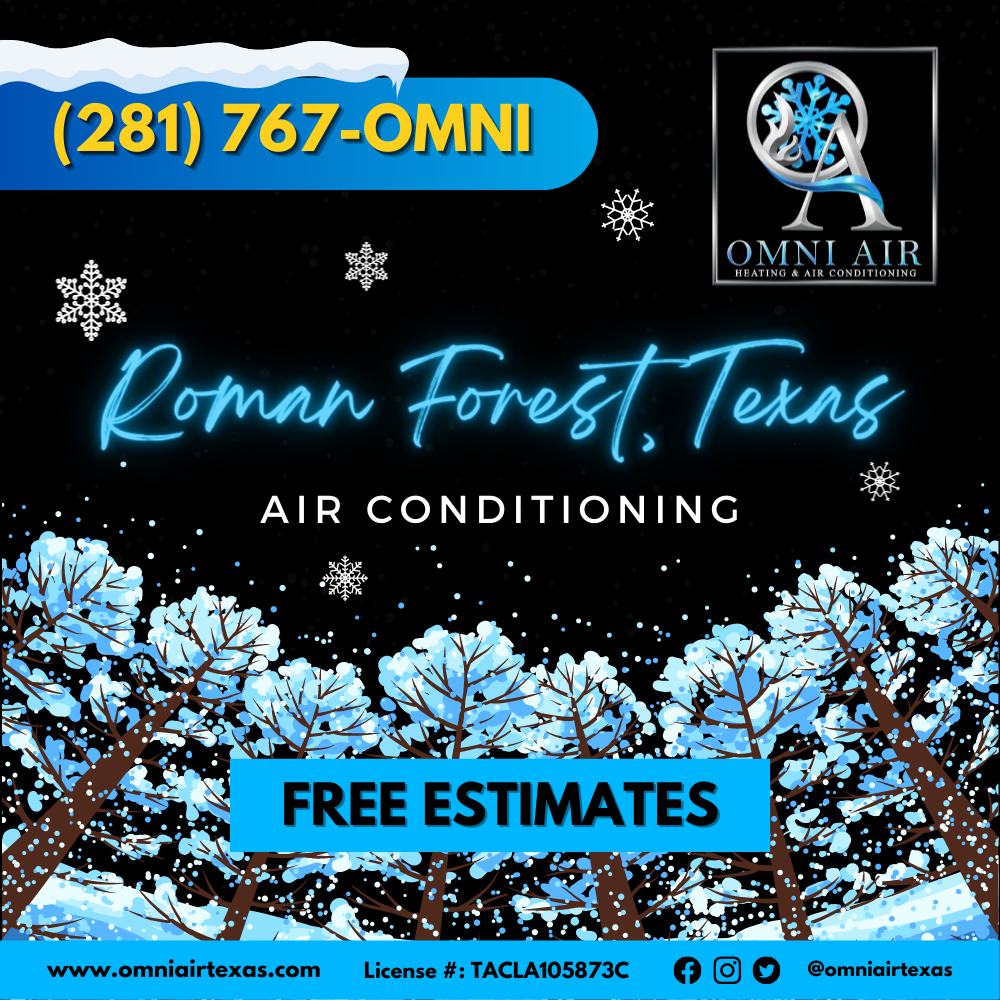 When you need AC repair or tune-up services in Conroe, Texas and surrounding areas, you have plenty of options. So why should you choose Omni Air?
First and foremost, we're committed to providing our customers with the highest level of service and satisfaction. We understand how important it is to have a functioning AC unit, especially during the hot summer months. That's why we prioritize fast, efficient service and always go above and beyond to ensure our customers are happy with the results.
Additionally, we offer competitive pricing and transparent pricing models, so you always know what to expect when it comes to the cost of your repairs or maintenance services. Plus, we're available 24/7 for emergency repairs, so you never have to wait long for the help you need.
Finally, we're proud to serve the Conroe, Texas community and surrounding areas, including Roman Forest. We're committed to providing our neighbors with reliable, affordable AC repair and maintenance services that keep them comfortable and safe all season long.
If you're in need of AC repair or tune-up services in Conroe, Texas or surrounding areas, don't hesitate to contact the experts at Omni Air. With our fast, reliable service, competitive pricing, and commitment to customer satisfaction, we're confident you'll be happy with the results.
To schedule an appointment or learn more about our services, simply call us at (281) 767-OMNI or visit our website today. We look forward to working with you!
We want to help cool you down!
With years of outstanding service and hands-on expertise, we provide our customers with products and services that we trust and believe in, so that you can too.
Location
Montgomery, Texas 77356
Hours
M – F :  8am–5pm
Sat – Sun : Closed