AC Repair Near Panorama Village TX
When your AC unit fails in the heat of summer, you need a reliable and trustworthy repair company that can provide fast and efficient service. If you're in Conroe, Texas, and surrounding areas, look no further than Omni Air for all your AC repair needs. We specialize in AC repair, maintenance, and tune-ups to ensure your unit is running at peak performance.
One of the areas we serve is Panorama Village, where we have helped numerous residents with their AC issues. Our team of highly skilled technicians is trained to diagnose and repair all types of AC problems quickly and efficiently, so you can enjoy a cool and comfortable home or office again.
At Omni Air, we understand how stressful it can be to have a malfunctioning AC unit. That's why we offer prompt and reliable AC repair services to help you get back to your normal routine as soon as possible. Our technicians have years of experience in the industry and are equipped with the latest tools and techniques to handle any repair job, big or small.
Whether you're dealing with a refrigerant leak, compressor failure, or any other AC issue, we can provide a quick and effective solution to restore your unit to its optimal performance. With our 24/7 emergency repair services, you can count on us to be there for you when you need us the most.
Regular AC maintenance is key to keeping your unit running smoothly and efficiently throughout the year. At Omni Air, we offer comprehensive tune-up services to keep your AC in top shape and prevent potential problems from occurring.
During a tune-up, our technicians will inspect your unit, clean it thoroughly, and perform any necessary repairs or adjustments. This can help prevent breakdowns and extend the lifespan of your unit, saving you money on costly repairs and replacements in the long run.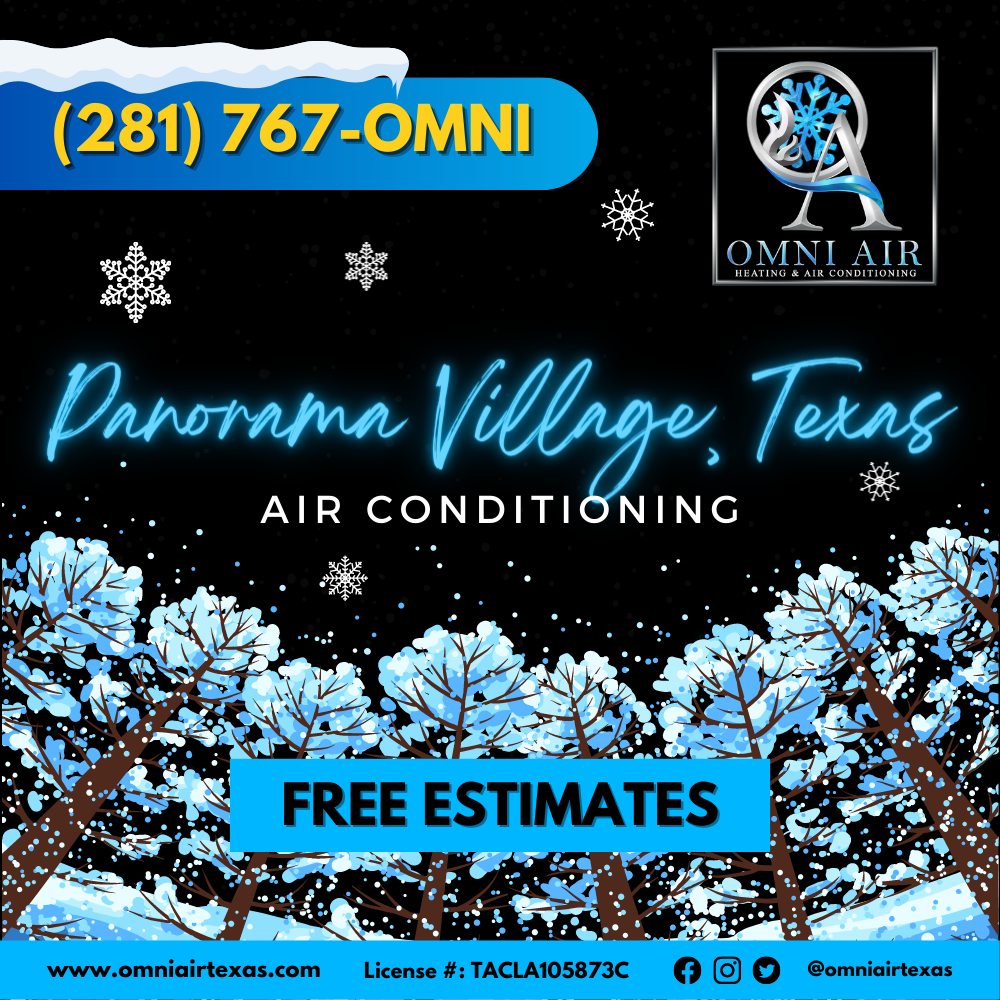 Panorama Village AC Maintenance
If you're looking for reliable and affordable AC maintenance services in Panorama Village, look no further than Omni Air. We offer customized maintenance plans to meet the unique needs of your AC unit and keep it operating efficiently all year round.
Our technicians will work with you to develop a maintenance plan that fits your schedule and budget, and we'll perform regular inspections, cleanings, and tune-ups to keep your unit running smoothly. With our maintenance services, you can enjoy improved energy efficiency, reduced utility bills, and a longer lifespan for your AC unit.
Don't let a malfunctioning AC unit ruin your day. Contact Omni Air today for reliable AC repair, maintenance, and tune-up services in Panorama Village and the surrounding areas. We offer competitive pricing, exceptional service, and a 100% satisfaction guarantee on all our work. Call us today at (281) 767-OMNI to schedule an appointment or request emergency repair services.
We want to help cool you down!
With years of outstanding service and hands-on expertise, we provide our customers with products and services that we trust and believe in, so that you can too.
Location
Montgomery, Texas 77356
Hours
M – F :  8am–5pm
Sat – Sun : Closed