We offer you the best HVAC Maintenance Plan in Montgomery TX! We are committed to developing the best customer service possible. It has been said customer service is a dead institution. In this new age it might be a dying art but it is not totally dead.
The Difference You Can Feel!
OMNI AIR Maintenance Membership Plan offers a budget friendly solutions to maintain your HVAC systems with low monthly payments.  Our goal at OMNI AIR is to build a partnership for the future.  The OMNI AIR Maintenance Membership gives us the opportunity to earn your trust in order to forge that lasting relationship.  And at the same time, it ensures that our member's HVAC systems receive the best care in the industry.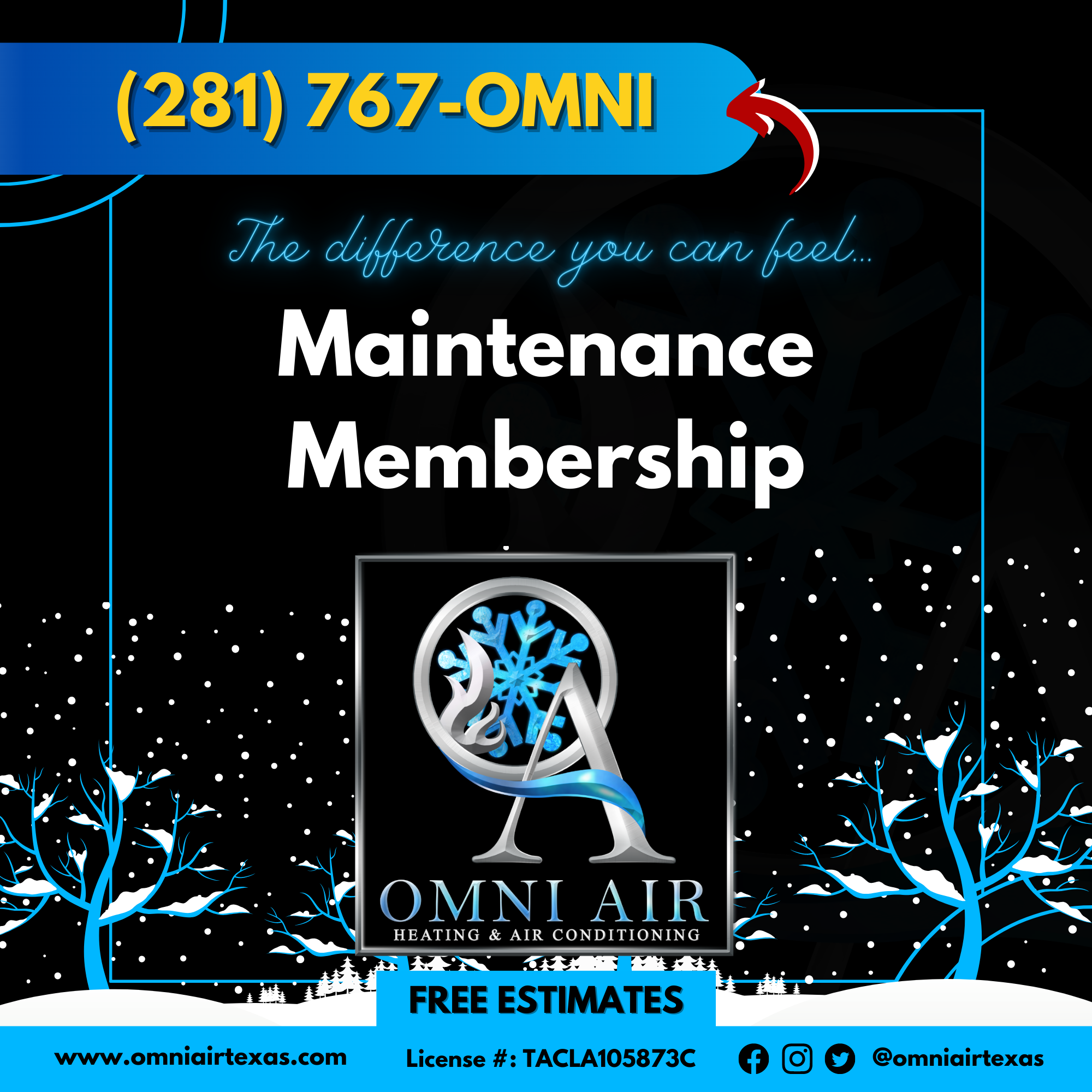 Benefits To Having An HVAC Maintenance Plan
Maintenance check-up 2 times a year.
No service call fee ever!
Discounts on repairs and replacement equipment.
Priority scheduling for quick solutions.
Extends your system's lifespan.
Ensures the system is as energy efficient as possible.
Cuts down on major repairs.
Improves your indoor air quality.
Only $300.00 a year for two check-ups and all the benefits that go with your OMNI AIR Maintenance Membership. Do you have more than one system? No problem. Additional systems are $250.00 each.
OMNI Air Members Advantage
Member

Non-Member

Service Call

Included with Membership.
No service call fee ever!

$118

All Repairs

15

%

Regular Price

All equipment replacement

5%

Regular Price

Maintenance Check-up 2 times a year.     (Spring and Fall)

Included with membership

$150 per check-up

Priority Scheduling

Included with membership

Normal scheduling

World class customer service

Included*

Included*
We offer our clients Four Convenient Payment Options:
Monthly

Quarterly

Bi-annually

Annually
We offer great HVAC 0% Financing Options through Synchrony Financing that can even be used towards the best HVAC Maintenance Plan in Montgomery, TX. You can learn more about our amazing finiancing options by visiting our finance page or by clicking the button below.
We want to help cool you down!
With years of outstanding service and hands-on expertise, we provide our customers with products and services that we trust and believe in, so that you can too.
Location
Montgomery, Texas 77356
Hours
M – F :  8am–5pm
Sat – Sun : Closed