As temperatures soar in Conroe, Texas, a reliable air conditioning system is essential for comfort and safety. But what happens when your AC breaks down or fails to work efficiently? That's where Omni Air comes in, providing top-notch AC repair and tune-up services to the residents of Conroe and surrounding areas.
If you're searching for "AC repair near me" in Conroe, look no further than Omni Air. Our team of experienced technicians is available 24/7 to diagnose and fix any AC problems you may be experiencing. Whether your AC is making strange noises, blowing warm air, or simply not turning on at all, we have the expertise and tools to get it working again.
We understand that AC problems can be stressful and inconvenient, especially in the scorching Texas heat. That's why we prioritize prompt and efficient service, ensuring that your AC is up and running as quickly as possible. With years of experience in the industry, we've seen it all and know how to handle any AC issue that comes our way.
Prevention is key when it comes to maintaining a healthy and efficient air conditioning system. That's why we offer comprehensive AC tune-up services to keep your system running smoothly and prevent future breakdowns. Our technicians will thoroughly inspect your AC system, identifying any potential issues and fixing them before they become major problems.
During a tune-up, we'll also clean and lubricate all necessary components, ensuring that your AC is working at its maximum efficiency. This not only helps to prevent breakdowns but also reduces your energy bills and extends the lifespan of your system.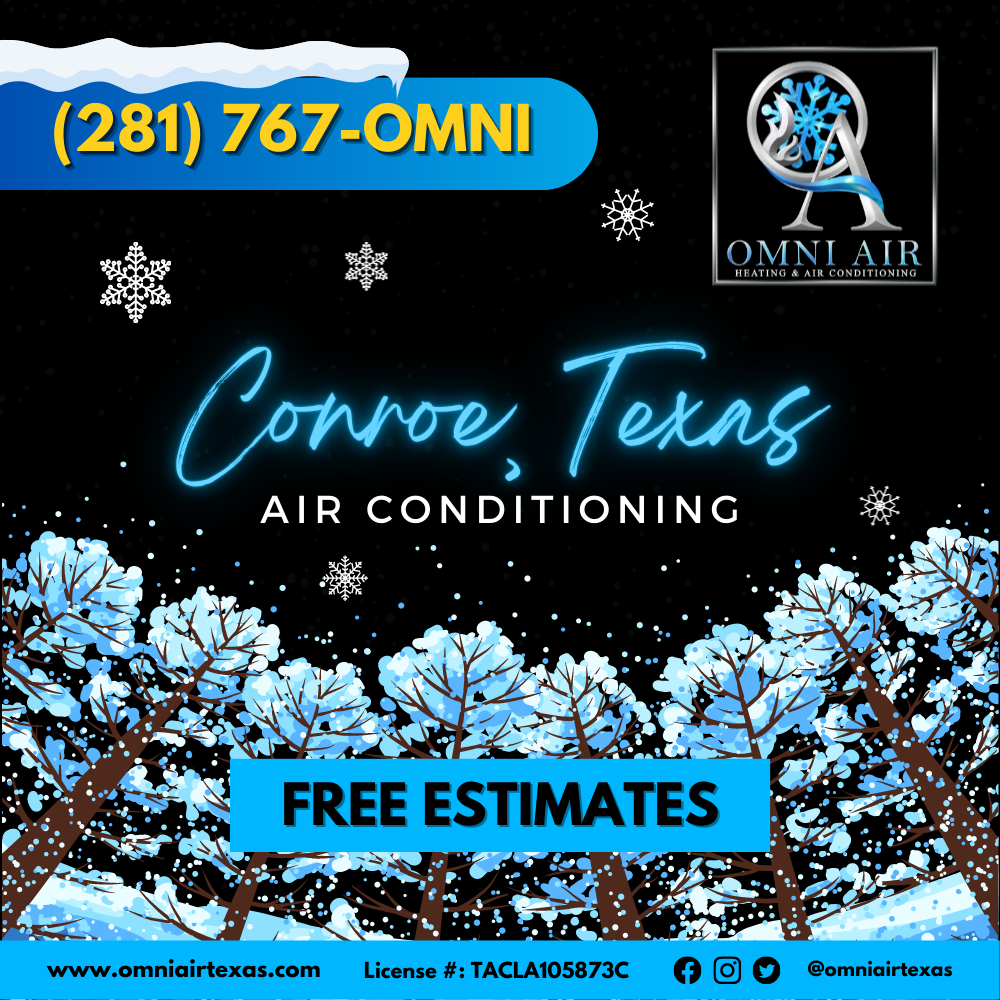 Conroe and Surrounding Areas
At Omni Air, we're proud to serve the residents of Conroe and surrounding areas, including The Woodlands, Spring, Huntsville, Willis, Plantersville, Panorama Village, Splendora, and beyond. Our team of technicians is familiar with the unique challenges of the Texas climate, and we have the expertise to handle any AC issue you may be experiencing.
When you call Omni Air for AC repair or tune-up services, you can trust that you're in good hands. Our technicians are fully licensed and insured, and we stand behind our work with a satisfaction guarantee. We also offer competitive pricing and flexible financing options, making it easy to get the AC services you need without breaking the bank.
If you're in need of AC repair or tune-up services in Conroe or surrounding areas, don't hesitate to call Omni Air at (281) 767-OMNI. Our team is standing by 24/7 to provide prompt and professional service, ensuring that your AC is up and running in no time. With Omni Air, you can enjoy peace of mind knowing that your AC is in good hands.
We want to help cool you down!
With years of outstanding service and hands-on expertise, we provide our customers with products and services that we trust and believe in, so that you can too.
Location
Montgomery, Texas 77356
Hours
M – F :  8am–5pm
Sat – Sun : Closed